Cycling Diversity Sites/Routes, Events, and Resources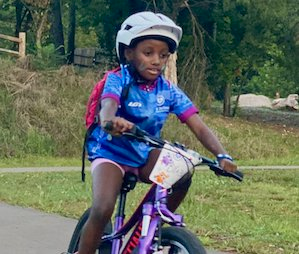 Little Bellas is a mountain bike organization, whose goal is to help young women reach their fullest potential. They aim to create a community to empower women through cycling, accent the importance of goals and a healthy lifestyle, and emphasize a positive female bond. While this program is centered around creating a female camaraderie on bikes, it is most importantly about having fun in a constructive environment.
Routes
Some of these were designed for pedestrians and they need expansion for cyclists. Local groups are encouraged to add sites and routes 2.5/5/10/20/30 miles.
Black History Sites/Routes